Cooper Robertson elevates five team members with experience in cultural facilities, campus planning and urban mixed-use districts as it continues to grow and evolve award-winning practice.
Cooper Robertson has announced strategic promotions for five emerging leaders on its growing team, reflecting an expanding portfolio of project work and important new thought leadership initiatives across a broad array of market sectors. The newly elevated professionals include Nathalie Guedes, RA, and Alfia White, RA, LEED AP BD+C, who have both been named Senior Associates. In addition, Lloyd Helen, Iris Kim, and Anjulie Palta, have all been promoted to the role of Associate.
With projects underway across the United States and around the world, Cooper Robertson is recognized for planning and design work that supports strong and resilient communities. Notable recent commissions and milestones for the firm include the continued build-out of a master plan for the 4 million-square-foot M City megadevelopment outside Toronto, and a new master plan for a large-scale community in South America; new cultural works including the upcoming Princeton University Museum of Art, designed in collaboration with Adjaye Associates and higher-education milestones including a strategic facilities master plan master plan for the George Washington University (GW).
In 2019, the firm also launched the Cooper Robertson Talk Series, a succession of panel events that brought together leading experts for discussions of diversity and inclusivity in the worlds of art museums, urban design, and higher education. According to Cooper Robertson managing partner Donald Clinton, AIA, MRAIC, LEED AP, the firm's recent promotions reflect this increasing breadth of work and continued emphasis on forming lasting relationships with clients, collaborators, and project stakeholders.
"With expertise in planning and design for college campuses, urban mixed-use districts, cultural facilities, and more, these five talented professionals embody our firm's multi-disciplinary, community-minded approach, and our dedication to creative problem solving," says Clinton, who is frequently cited as a thought leader in urban design and real estate development. "We're pleased to recognize their contributions to firmwide innovation, and to inclusive and collaborative design processes that address the key architectural and urban design imperatives of our time, from pandemic responses to long-term strategies for shaping more equitable and resilient cities."
The newly promoted Cooper Robertson professionals are valuable sources on a range of expert topics related to planning and architecture. Building on this news, the firm has also released information about the five promoted team members and their roles:
Nathalie Guedes, RA, Senior Associate
In just over one year at Cooper Robertson, Miami native Nathalie Guedes has distinguished herself as a skilled project manager on several of the firm's noteworthy new commissions, including the $27 million Enterprise Center and Breech School of Business complex at Drury University in Springfield, Missouri. With a background spanning the residential, commercial, and institutional sectors, prior to joining Cooper Robertson Guedes led design teams for educational and cultural projects in New York City, including the notable Fotografiska NYC photography and cultural center, and the Brooklyn Health Center. Her international experience includes design work for a residential complex in Milan, and a museum in Eastern Europe. Guedes holds a Master of Architecture from Florida International University and a Master of Science in Architecture and Urban Design from Columbia University.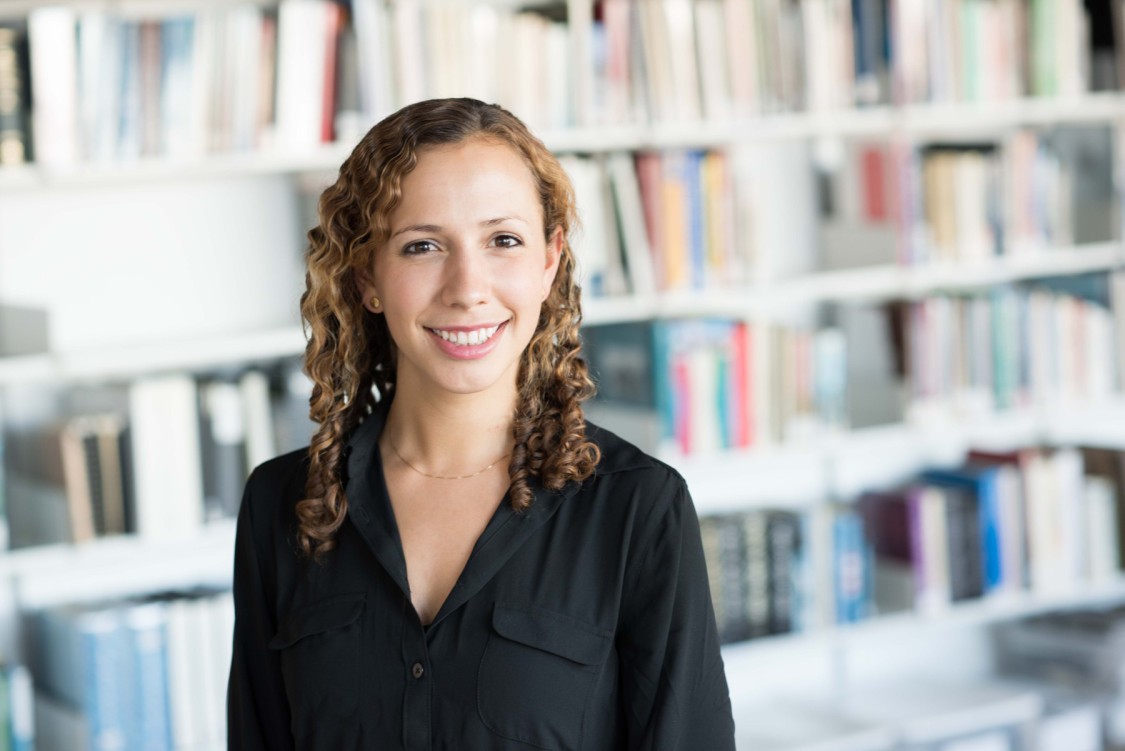 Alfia White, RA, LEED AP BD+C, Senior Associate
Since joining Cooper Robertson in 2015, Alfia White has become a clear leader in the firm's award-winning museum practice. She has served as a designer on a number of prominent cultural projects, including the upcoming Studio Museum in Harlem, the recent renovation of the Museum of Modern Art, and the Virginia Museum of Fine Arts Programming and Facilities Plan. Recently named one of Commercial Observer's Top Young Architects of 2020, White is seen as a skilled manager of multidisciplinary teams of designers, engineers, contractors, and client leaders. In her current role on the Studio Museum in Harlem project, she leads the coordination between the design details and building systems for the art handling, interior public spaces and museum support areas. In addition to her project work, White plays an important managerial role within the growing Cooper Robertson organization, spearheading efforts to improve collaboration within the firm and facilitating the sharing of information across Cooper Robertson's diverse range of project types. She holds a Master of Architecture from Tulane University.
Lloyd Helen, Associate
With professional experience in London, New York, China, and Germany, Ireland native Lloyd Helen is a core member of the urban design team at Cooper Robertson, and is valued for his business development acumen as well as his design talents. Currently at work on the 418-acre Riverton waterfront development in New Jersey – the largest mixed-use project in the state's history – Helen's background in architecture, urban design, and city planning is also informing project work for Longwood University in Farmville Virginia, for the new Princeton University Art Museum, and for major new mixed-use developments in the Hudson River Valley region. Recognized by colleagues for a keen interest in resilient design, Helen is a certified Waterfront Edge Design Professional and holds a Master of Architecture from the University College Dublin in Ireland.
Iris Kim, Associate
With a background in art history, editorial production at McGraw-Hill, and exhibition program development for the Museum of Modern Art, Iris Kim's multifaceted expertise makes her an invaluable presence in Cooper Robertson's cultural and museum practice. Since joining the firm in 2018, she has contributed planning and design knowledge to several major institutional projects, and is currently engaged in long-range masterplanning work with the Brandywine Conservancy and Museum of Art in Pennsylvania. Reflecting her interdisciplinary perspective, Kim also co-created Cooper Robertson's Diversity and Inclusion initiative as well as the firm's the popular Cooper Robertson Talk Series, which brought together industry leaders from the worlds of art museums, architectural education, and urban design for influential public discussions of diversity and inclusion throughout 2020. Kim holds a Master of Architecture from the University of Pennsylvania.
Anjulie Palta, Associate
Globally-minded and multi-disciplinary, since joining Cooper Robertson in 2018 Anjulie Palta has become responsible for overseeing planning, design, community engagement, and project management efforts for a diverse range of the firm's urban design and campus planning clients. Her project portfolio at Cooper Robertson includes development of a new strategic facilities master plan for the George Washington University (GW), which garnered attention from building industry media for its successful pivot to entirely virtual community engagement during the Covid-19 pandemic. In addition to her project work, Palta – whose has a background in social justice initiatives for non-profit organizations — has co-led the creation of Cooper Robertson's internal Diversity and Inclusion Initiative and the Cooper Robertson Talk Series alongside Iris Kim. Recognized within the firm for her contributions to business development in the campus planning sector, Palta also has valuable international experience including research for the design of refugee camps in Germany and planning for urban green space in Delhi, India. She holds a Master of Architecture from the University of Texas at Austin.
"As we look to the future and pursue innovative and meaningful work transforming cities, creating cultural landmarks, and guiding sustainable and resilient development, the contributions of our talented and passionate colleagues will be instrumental to Cooper Robertson's success," says Clinton. "We look forward to seeing these design professionals and emerging leaders continue to grow with our firm."